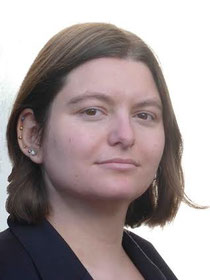 Education
After gaining my Abitur (Highers or A level equivalent) I studied "Wirtschaftspädagogik" (basically business administration and pedagogics) at the University of Mannheim.
As I was more interested in the business than the pedagogical side I switched to the "University of Applied Sciences" in Karlsruhe for a B:A: in "International Management". This included courses in the various areas of business administration as well as languages (English and Spanish). During this time some of my lectures actually were in English and I earned the "Certificate of Proficiency in English for Professional Purposes" which is proof of English skills at the C1 level.
After my Bachelor's degree, I was awarded a M.A. in "International Management" from the "University of Applied Sciences" in Worms.
In the spring of 2014 I passed the translator's exam of the Chamber of Commerce and Industry (IHK) Karlsruhe and recently joined the Federal Association of Interpreters and Translators (BDÜ).
Experience
In my lifetime I have needed both German and English again and again and to a great extent. While I grew up in Germany and went through the German education system I have been hearing English since basically the first day. I needed it both in private contexts, with my family as well as in school, at work and at university. I have had English lessons and lectures in English. I have had classmates and university acquaintances asking me for help/ suggestions or translations for years. I have held presentations both in English and in German or led group discussions. I have tutored English for a variety of "pupils" , not all of them in school. I spent five and a half months working in Barcelona where our office language was English and one semester at the University of Ljubljana in Slovenia where I went to lectures in English. This was especially interesting since it often included interesting and animated group discussions, group work, presentations with question and answer sessions and writing of academic papers in English. Since January 2017 I have been a graduate assistant in a university department dealing predominantly with international matters. So if you need help with English in the academic context, or on an everyday basis, I am the one for you!
I was able to gain further translating experience working in an IT-company (ERP solutions) and then in a translating agency focussing on IT.
Hobbies and Interests
Life is more than just work so I have a lot of things to do when I am not busy working. I like sports, especially swimming and occasionally cycling which are both flexible enough to fit my ever-changing time-table. I also used to do martial arts (taekwondo and judo). I read a lot, mostly science fiction and fantasy both in English and in German. I started a new course of study at the "Fernuniversität Hagen" the equivalent of the Open University.
I have a wide field of interests and can offer you knowledge and experience in all of them. I'm looking forward to hearing from you.